Ousted South Korean president left her nine dogs behind in palace
|
Animal rights groups accuse Park Geun-hye of abandoning animals, but spokesman says they are being cared for by staff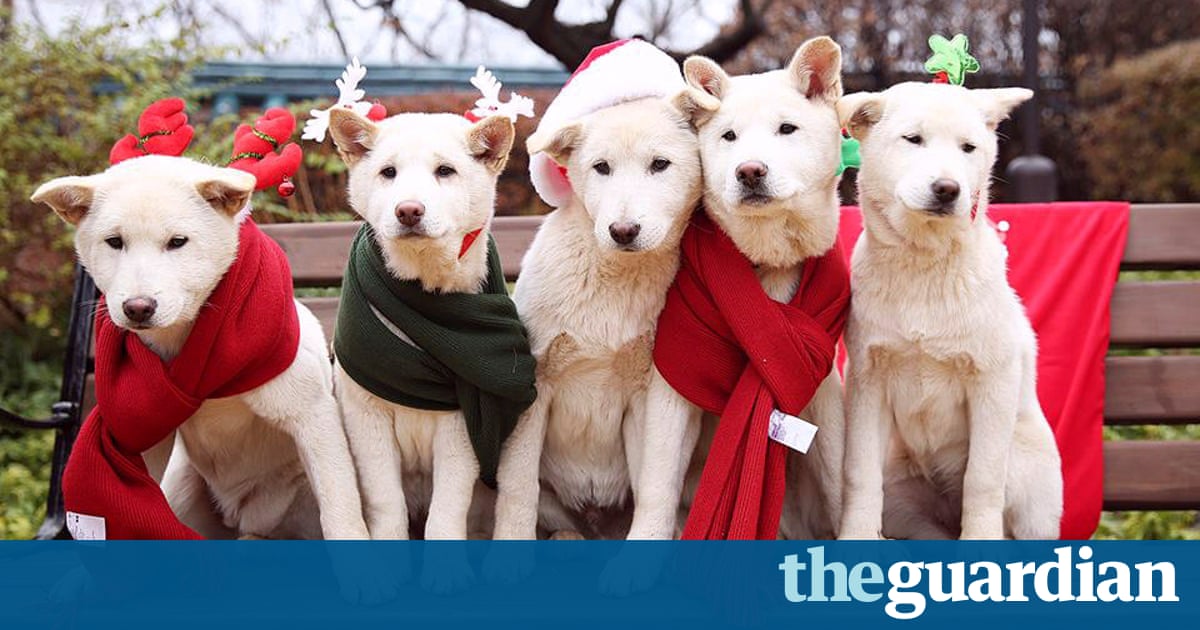 It was hard to imagine that South Korea's ousted president Park Geun-hye could get any more unpopular until she moved out of the presidential palace and left her nine dogs behind.
Days after being removed from office by the constitutional court over a corruption scandal, an animal rights group accused Park of abandonment for not taking her pets with her.
Parks neighbours had given her a pair of Jindos, a Korean breed of hunting dog, when she left for the presidential Blue House in 2013.
The dogs recently gave birth to seven puppies, which were considered too young to be separated from their mother, said a Blue House spokesman, Kim Dong-jo.
Kim said the dogs would remain at the presidential palace until they were old enough to be sent to new owners. Park told staff to take care of the dogs before leaving the Blue House on Sunday, he said.
But Kim Ae Ra, who leads the Korea Alliance for the Prevention of Cruelty to Animals, said the group had filed a complaint with South Korea's anti-corruption and civil rights commission over Parks treatment of the animals.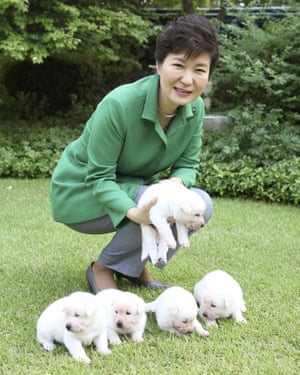 Read more: https://www.theguardian.com/world/2017/mar/15/ousted-south-korean-president-park-geun-hye-hounded-abandoned-dogs-animal-rights